TokenUnlocks V.1: A New Chapter in Tokenomics Dashboard.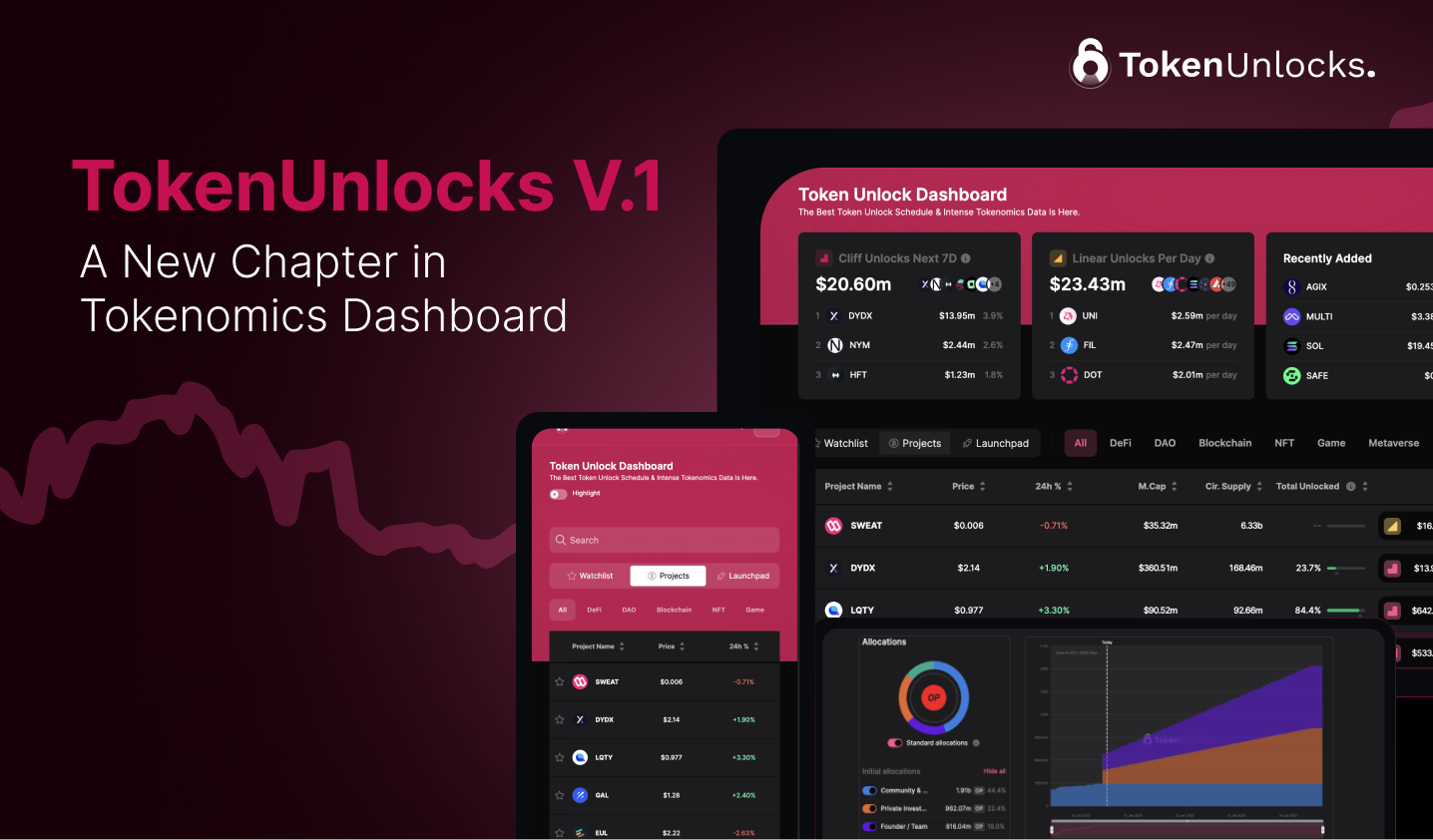 Started from zero but becoming a hero. 15 months ago DAOSURV victory at the ETH global competition, we introduce TokenUnlocks. We began as nothing, and now, we're ready to be everything.
Background: Reinventing the Tokenomics Landscape
Presenting the Premier Token Unlock Schedule & In-depth Tokenomics Data Platform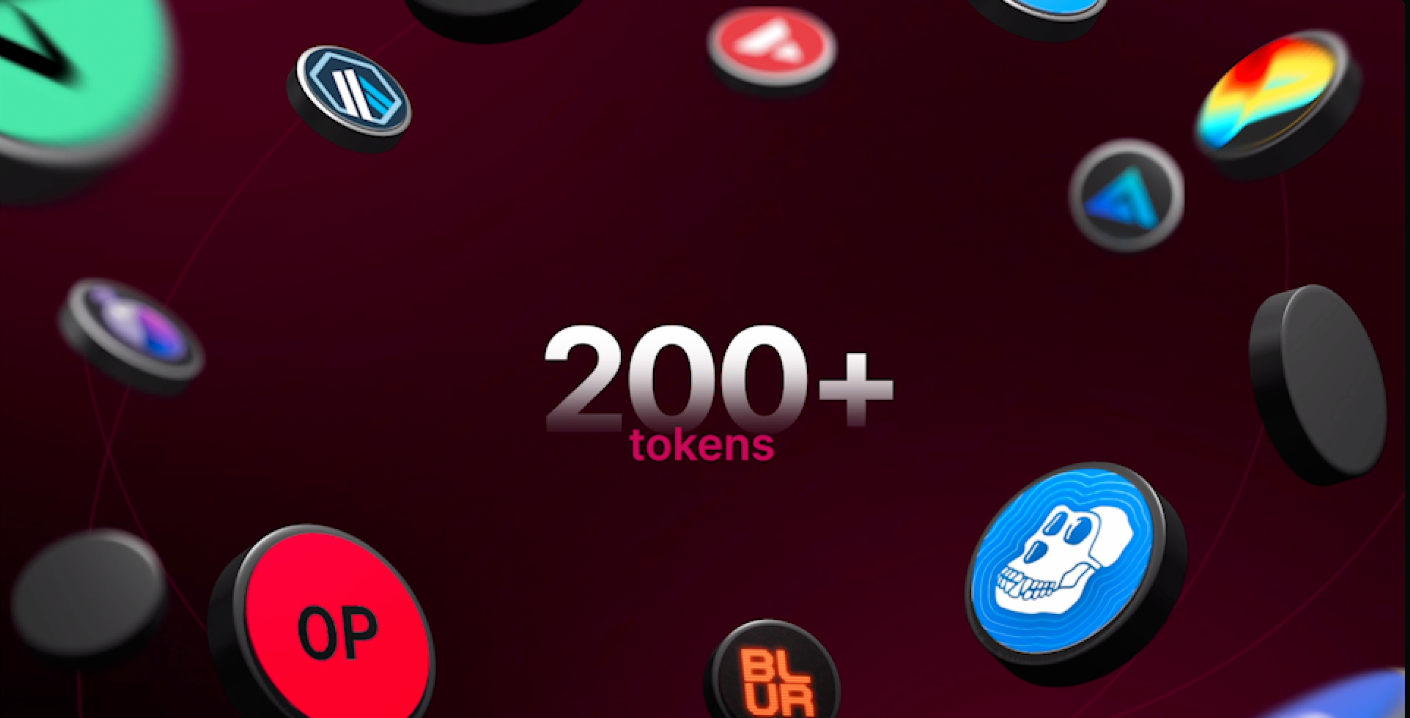 TokenUnlocks has established its reputation as the leading unlock dashboard in the defi sphere. Having tracked 200+ tokens and engaging a global user base of 600K active users across 147 countries, we are now prepared to take a leap into the future.We're excited to introduce TokenUnlocks V.1.
TokenUnlocks V.1 is more than just a facelift; it's a comprehensive upgrade. We've enhanced the user experience while unveiling groundbreaking features that are impossible to resist. Here's a closer look at the 4 newest features we're proud to share.
1. TokenUnlocks' Standard Allocation: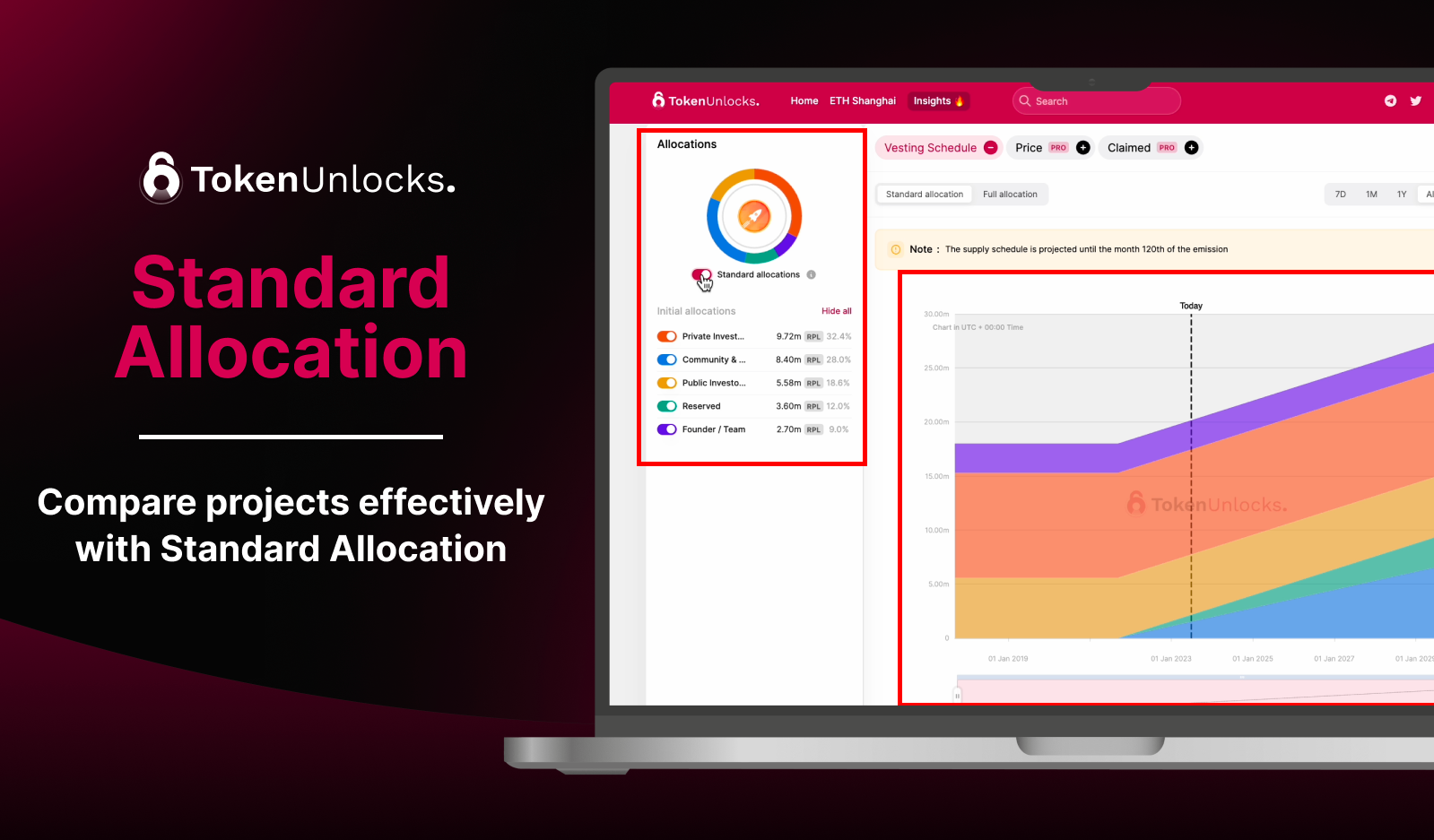 Say goodbye to time-consuming comparison processes. Our newly introduced standard allocation cuts down the complexity, making it simpler for you to compare allocations across different tokens or projects. TokenUnlocks' standard allocation comprises 5 major categories.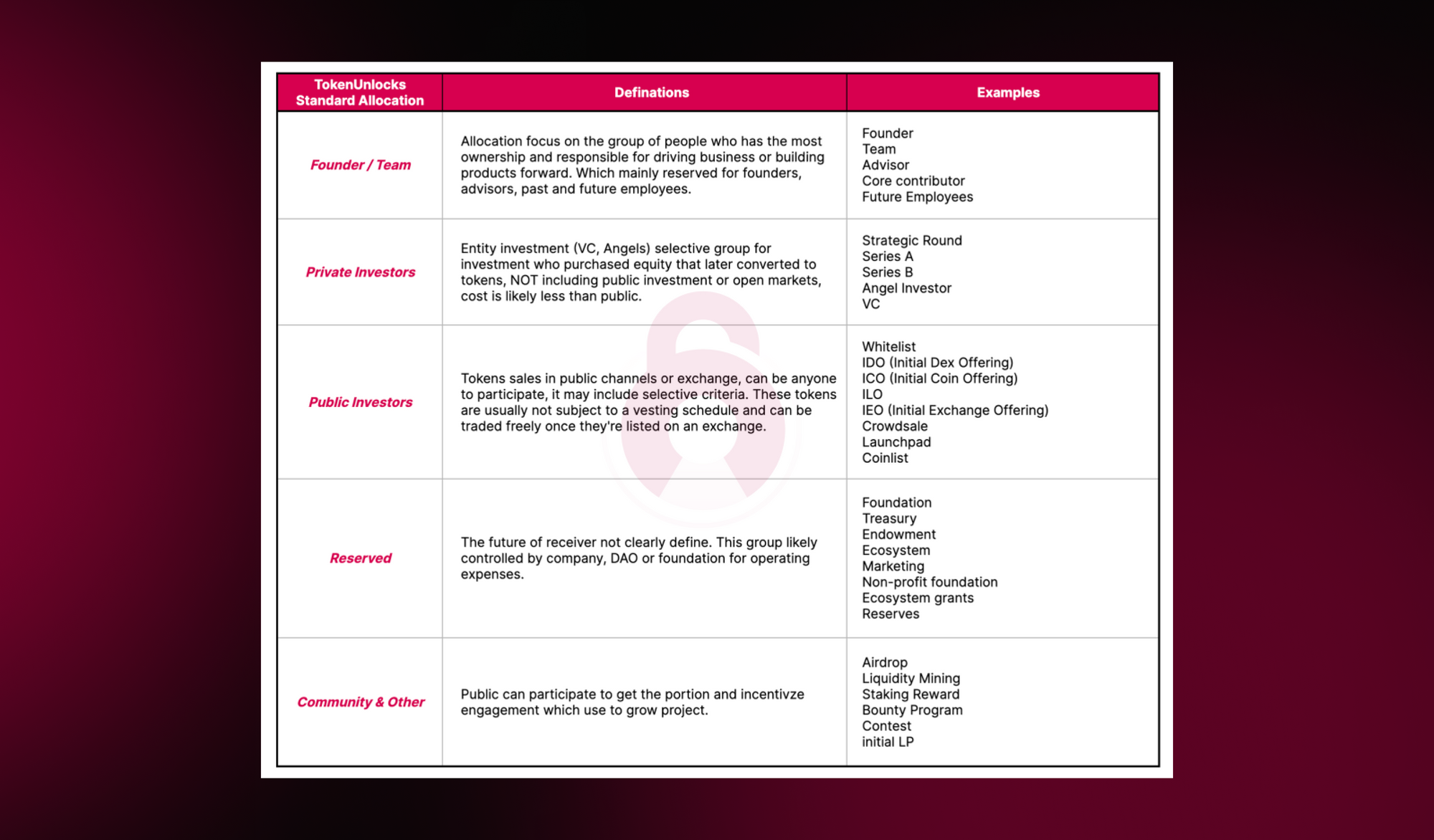 2. Token Emission:
To provide a deeper understanding of token unlocks, we're showing you an expansive view of tokenomics, termed Emission.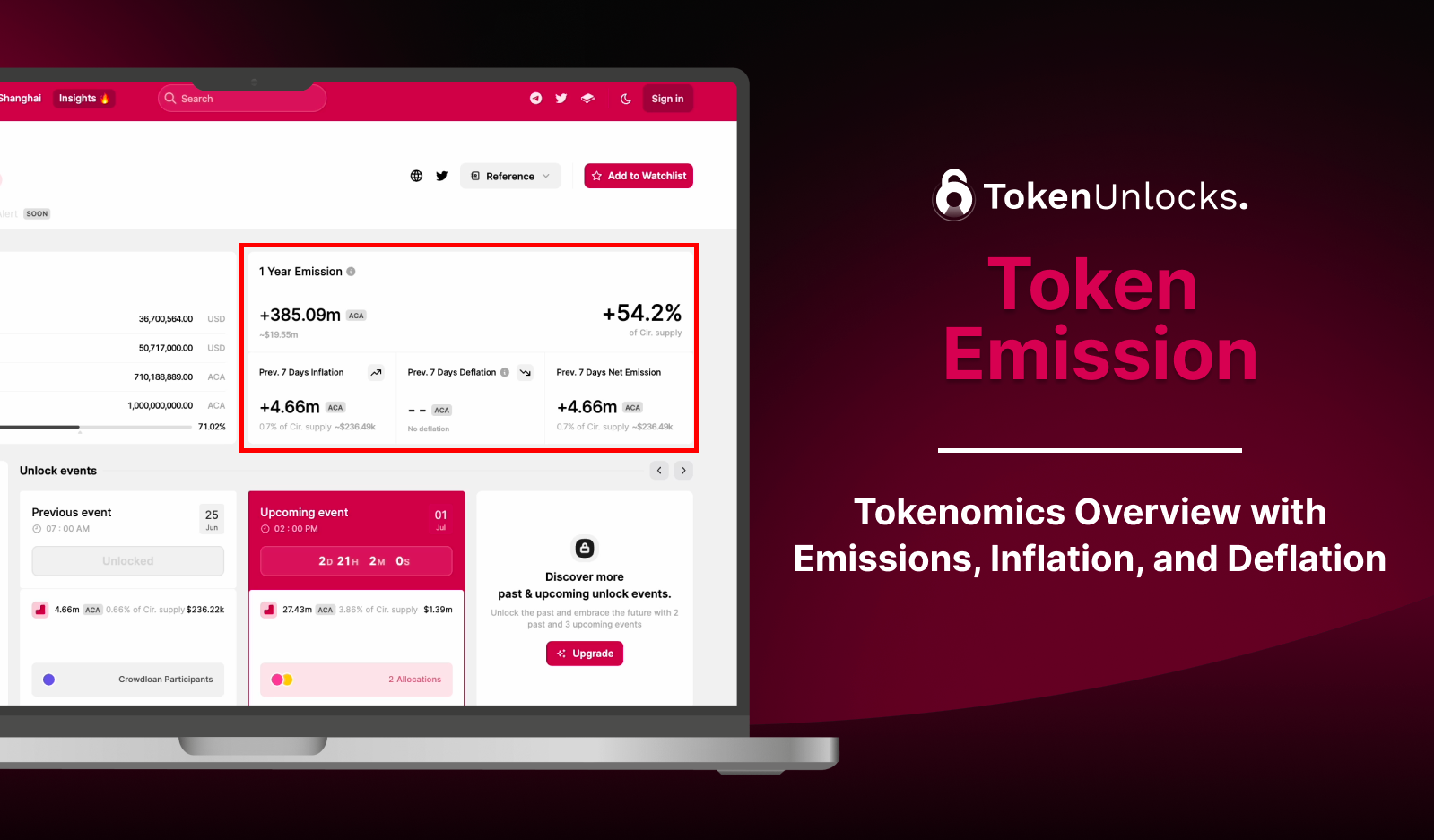 Our Emission feature includes both Inflation and Deflation, offering a 1-Year Emission overview and a summary of the past 7-day emission. This allows you to predict and act more swiftly than ever before.
'1 Year Emission' provides an approximate forecast of the next 365 days' unlocks by token amount, value at current prices, and a percent of circulating supply.
'Prev. 7 Days Emission' gives you a retrospective view of the inflation and deflation over the last 7 days, tracked from historical issuance and burn.
3. Various Unlocks Event:

"The best way to predict the future is to study the past, or prognosticate."
— Robert T. Kiyosaki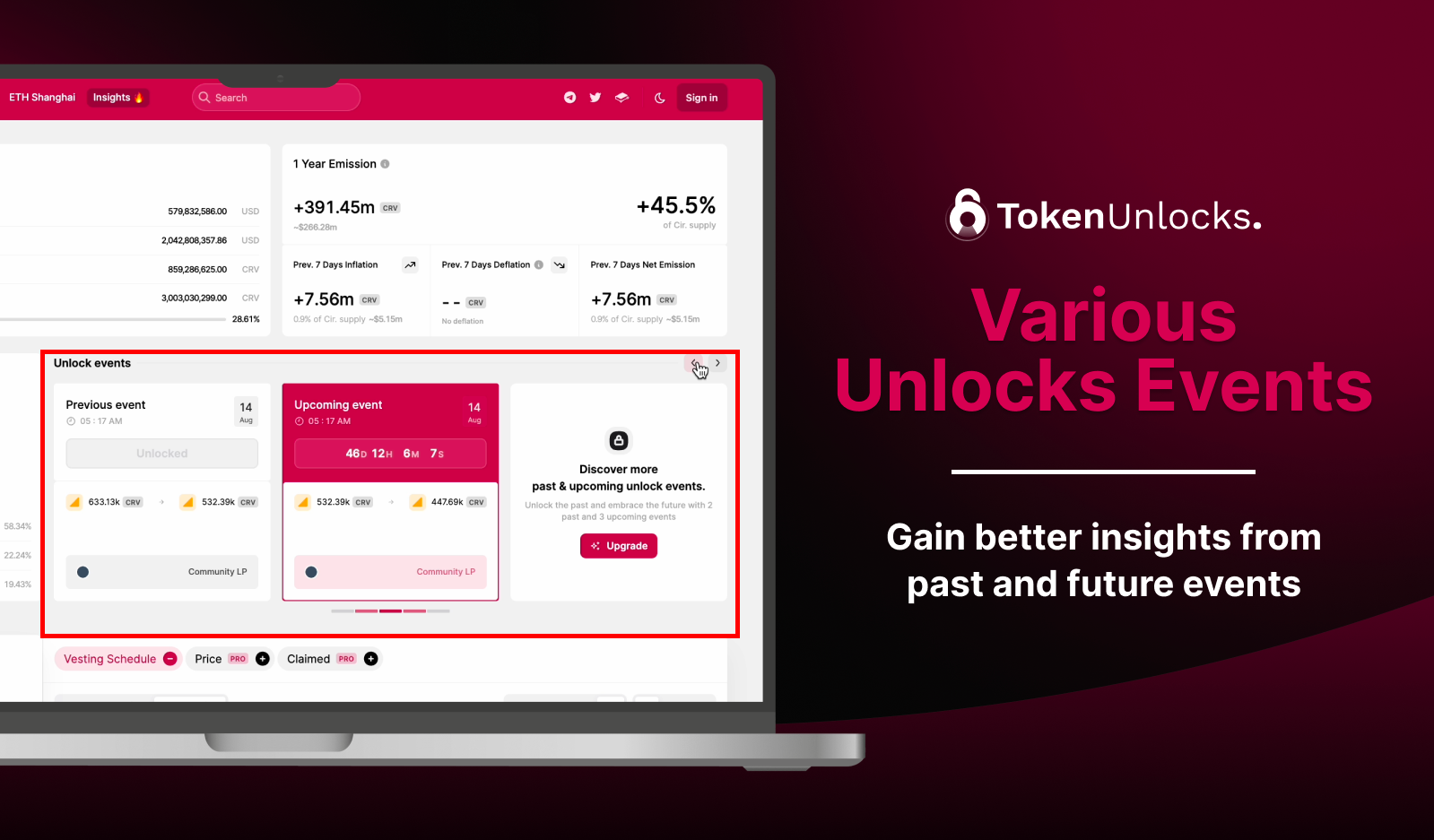 In the beta version, TokenUnlocks displayed only upcoming events. Now, TokenUnlocks V.1 provides you with previous events as well to expand your perspective and strategy.

4. Zoomable chart:

"God is in the details,"
— Ludwig Mies van der Rohe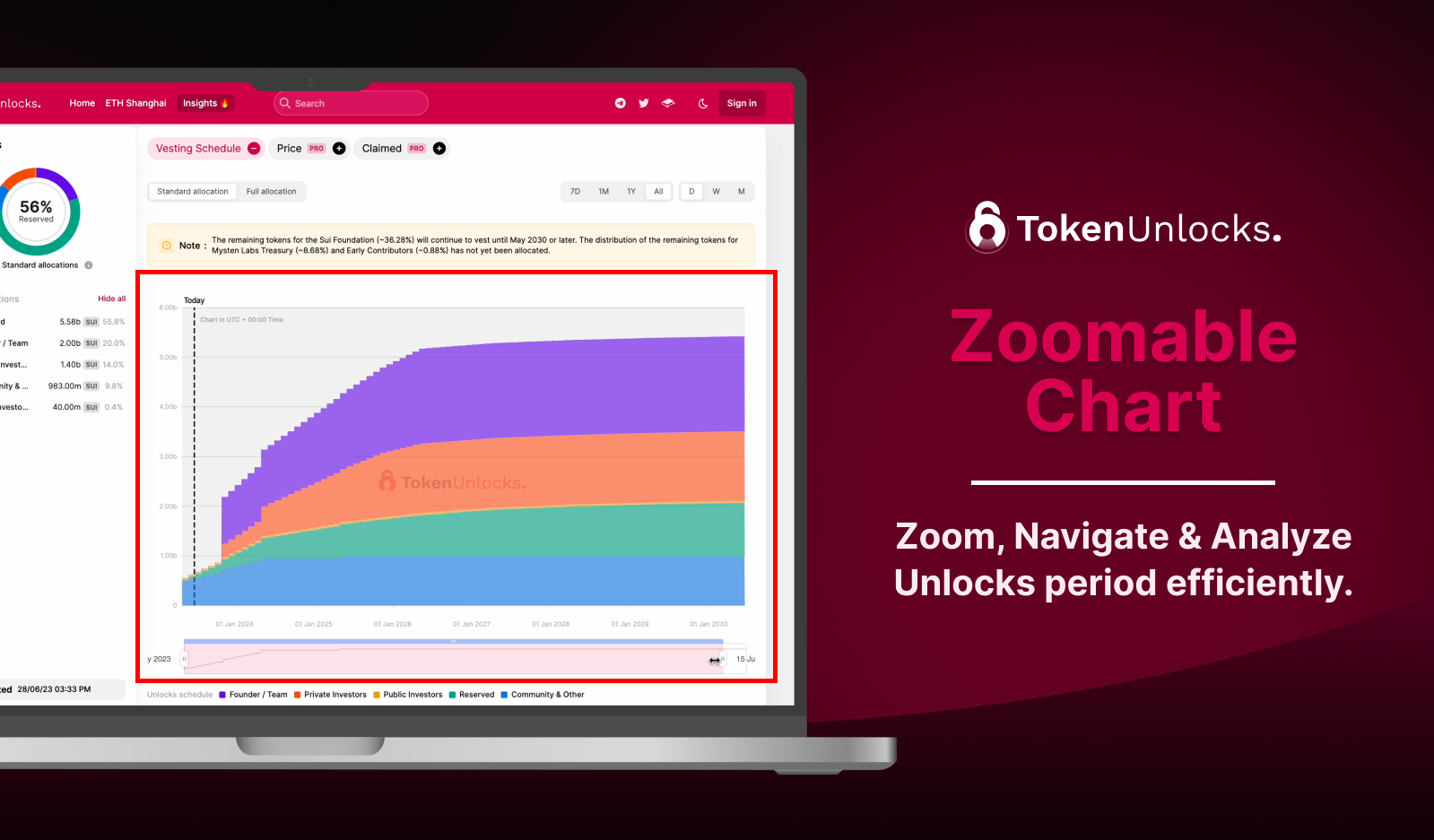 We're enhancing the power of our unlock dashboard with the zoomable chart. Use our range slider to focus on specific timeframes to expand your analysis.
Move the range slider to the period you want to study. With our zoomable chart, your analysis will achieve greater precision.
In Conclusion
TokenUnlocks V.1 is not just an upgrade; it's a revolution in the tokenomics dashboard. This version is designed to elevate your tokenomics analysis experience by making it easy to use, accurate, and insightful.
So why wait? Immerse yourself in the game-changing features of TokenUnlocks V.1 and unlock a whole new world of opportunities. It's time to be part of the revolution and shape the future of tokenomics dashboard. Let's begin this thrilling journey together.
Are you ready for the new era ?
TokenUnlocks