Avalanche: A Resilient Top 10 Blockchain Amid Market Challenges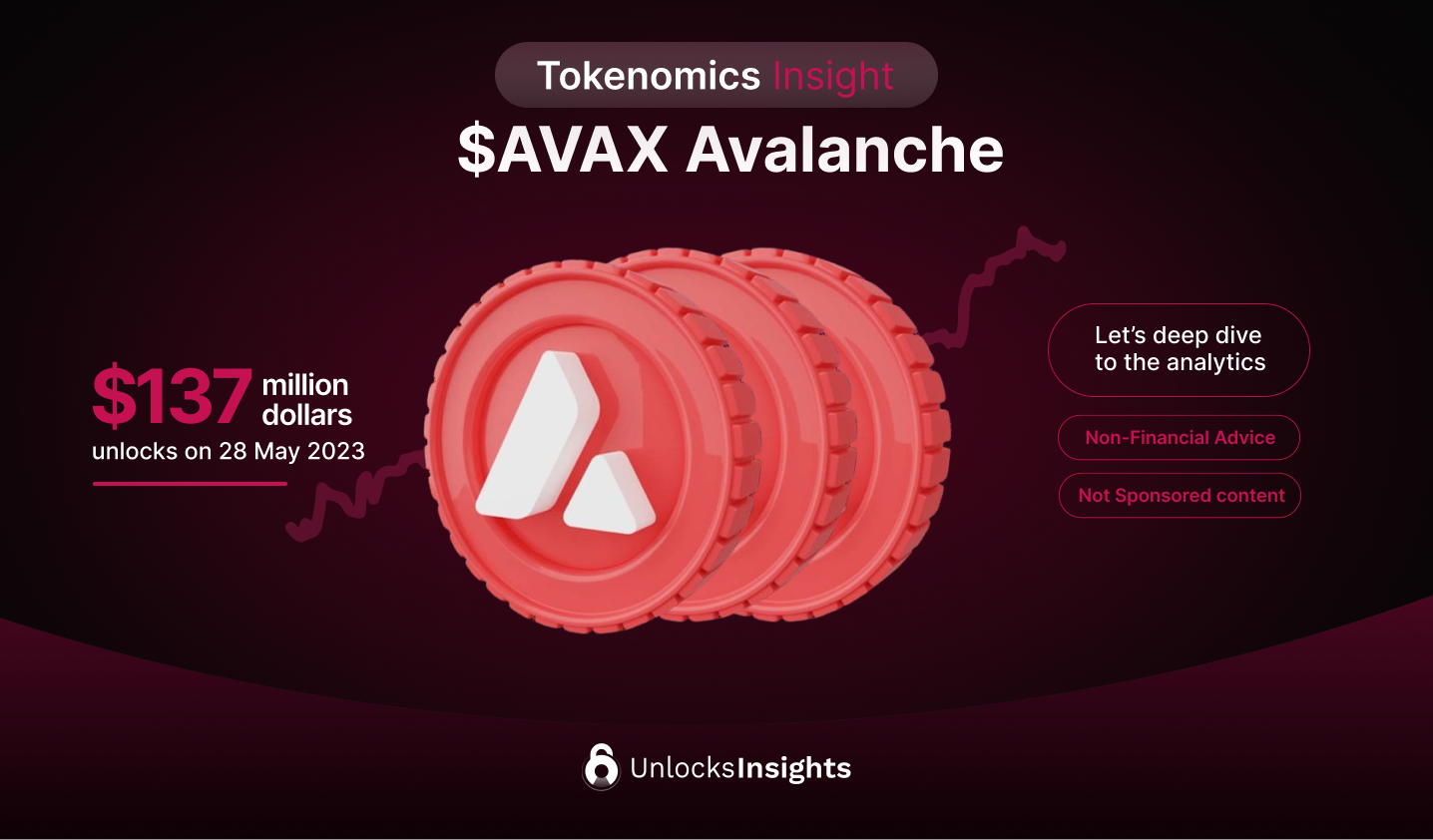 As the unlock date of AVAX tokens approaches on May 28, 2023, let's dive into Avalanche's blockchain, tokenomics, and key metrics that have kept it afloat in a bear market.
Introduction: Avalanche's Steadfast Position
Despite the collapse of Terra and FTX last year, Avalanche has managed to remain among the top 10 blockchains by Total Value Locked (TVL). In this article, we will explore Avalanche's blockchain, tokenomics, and key metrics that have contributed to its resilience.
Avalanche: A Robust Blockchain Platform
Avalanche is a blockchain platform that prides itself on being the world's fastest and most dependable for smart contracts. Its innovative consensus protocol and Subnets technology enable Web3 developers to create highly scalable solutions with ease.
The Primary Network: C-Chain, X-Chain, and P-Chain
Avalanche's built-in blockchains—Exchange Chain (X-Chain), Platform Chain (P-Chain), and Contract Chain (C-Chain)—are validated by the Primary Network. All members of any Subnet must also be members of the Primary Network.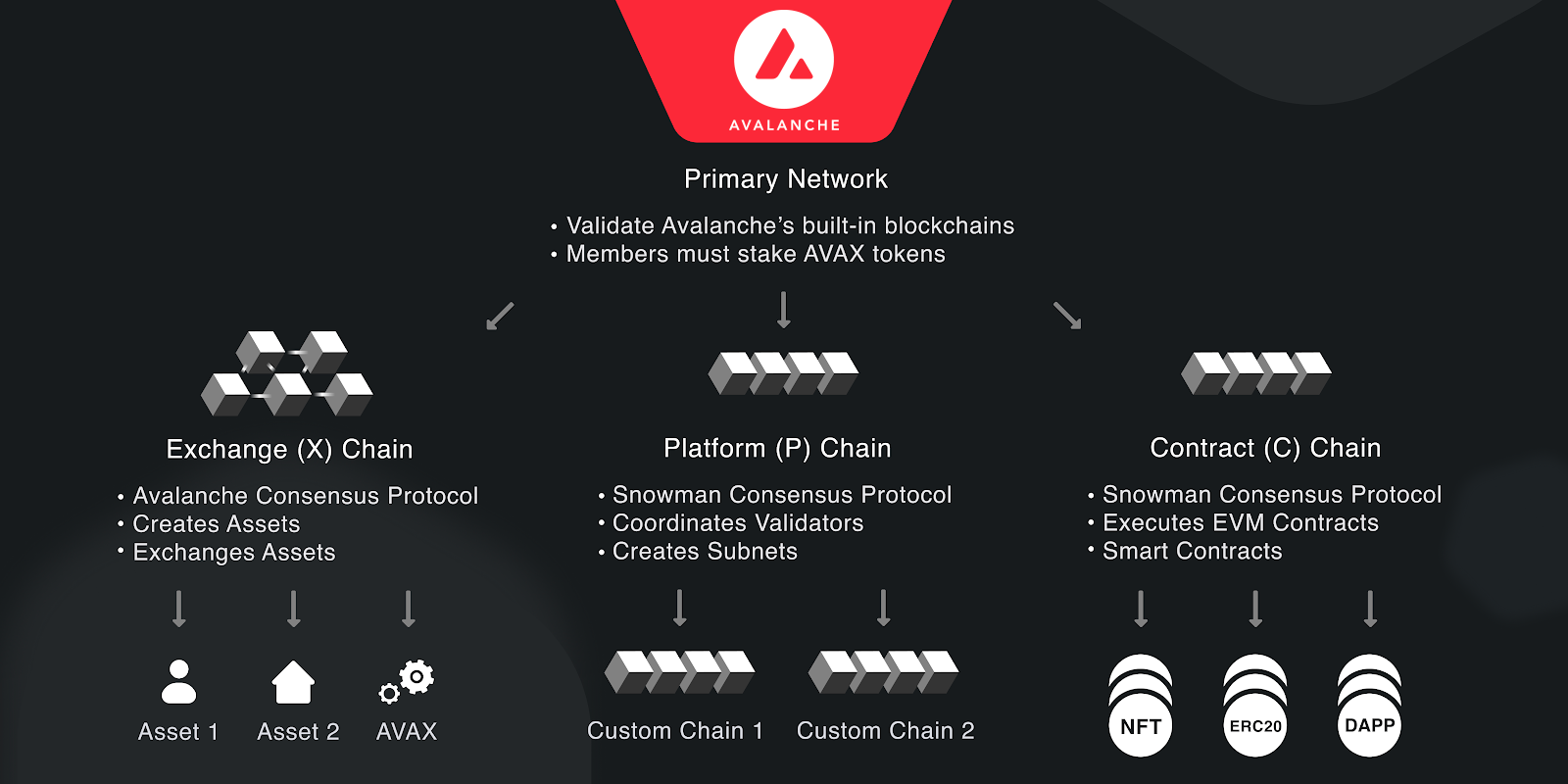 X-Chain: Facilitates fund transfers but is not used for DeFi platforms or compatible with MetaMask. Accessing the X-Chain address requires the Avalanche web wallet.
P-Chain: Functions for staking AVAX and serving as a validator. Validators and delegates receive their AVAX rewards on this chain.
C-Chain: Designed for smart contracts and DeFi applications, the C-Chain uses an Ethereum-style address format and is compatible with MetaMask.
Token Allocation
The total supply of AVAX tokens includes seed, private, and ICO sales accounting for 17%, all of which are fully unlocked. Additionally, the Endowment and Incentivized Programs are unlocked. Excluding the fully unlocked and linear unlocked (Staking Reward) portions, the next cliff unlock is projected for

May 28, 2023, releasing 9.5m $AVAX or 1.32% of the total supply, valued at around $141m.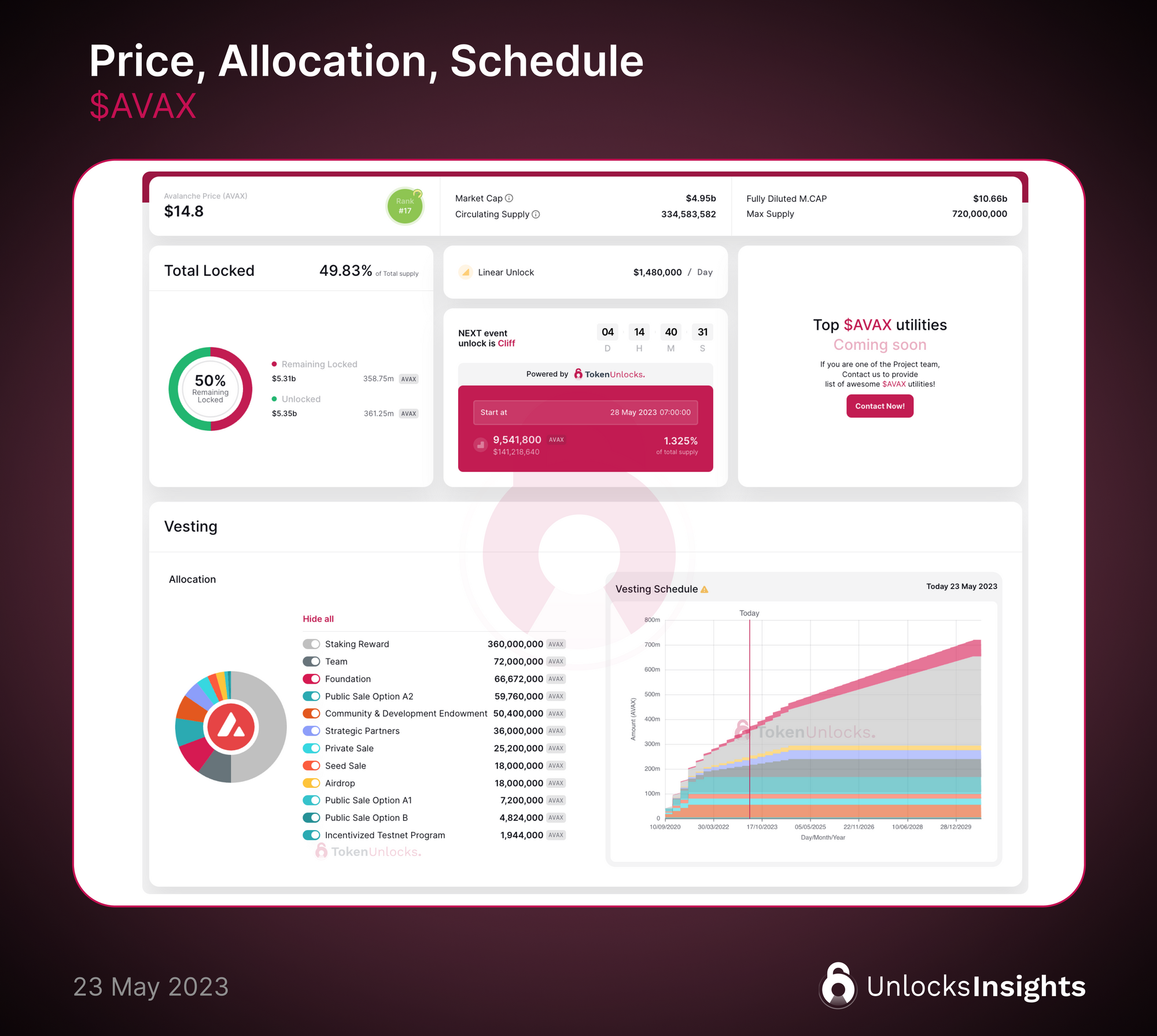 Key Metrics: Total Value Locked (TVL)
According to DefiLlama, Avalanche's TVL has remained relatively stable at around $700-900 million since November 2022, following a drop below $1 billion after Terra's collapse.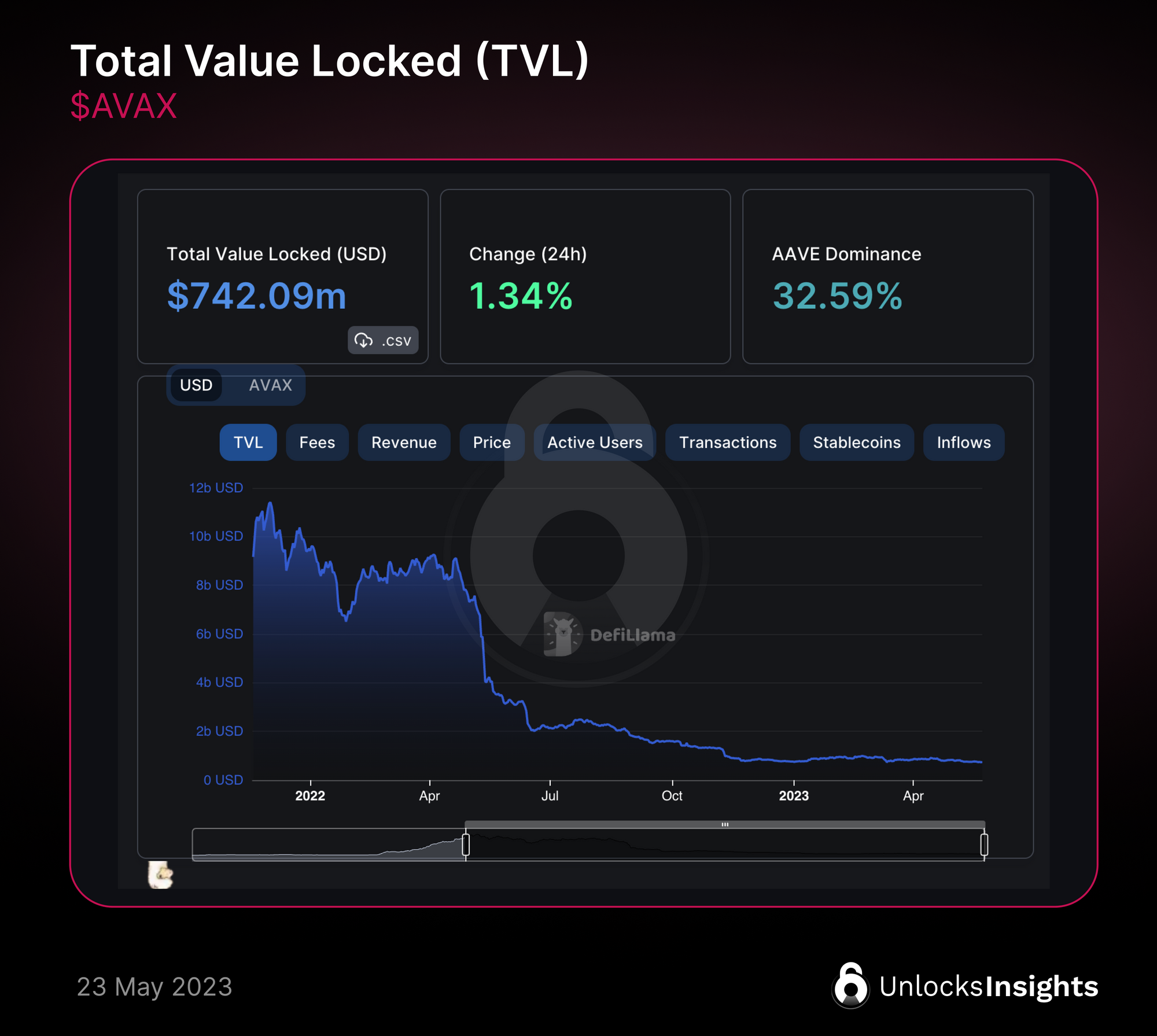 Key Metrics: Daily Transactions
Daily transactions have been increasing since early April and currently exceed 400k per day. This marks the second peak after a decline following Terra's collapse.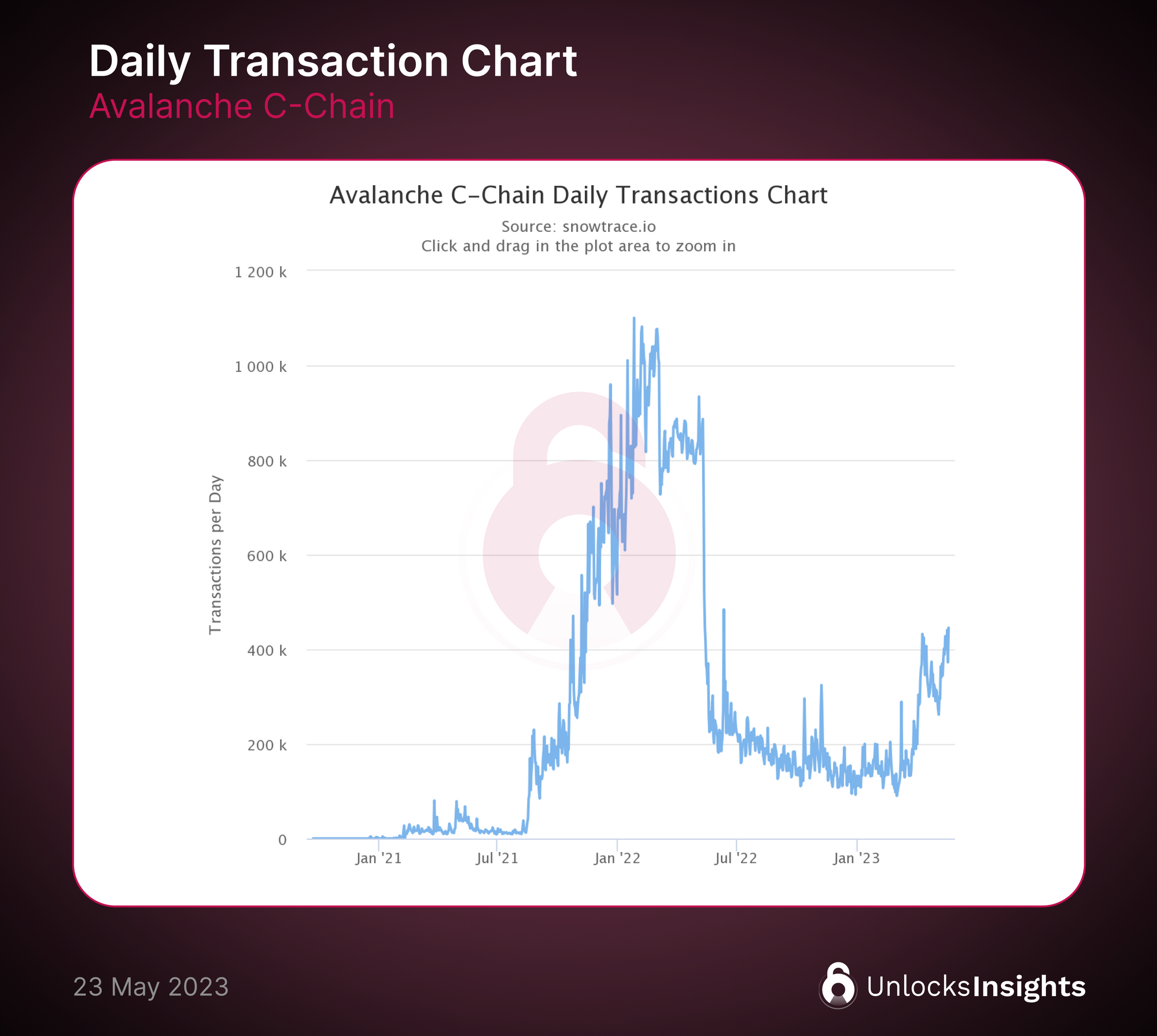 Key Metrics: Daily $AVAX Burnt
Daily $AVAX burnt has also been on the rise after nearly a year of struggles.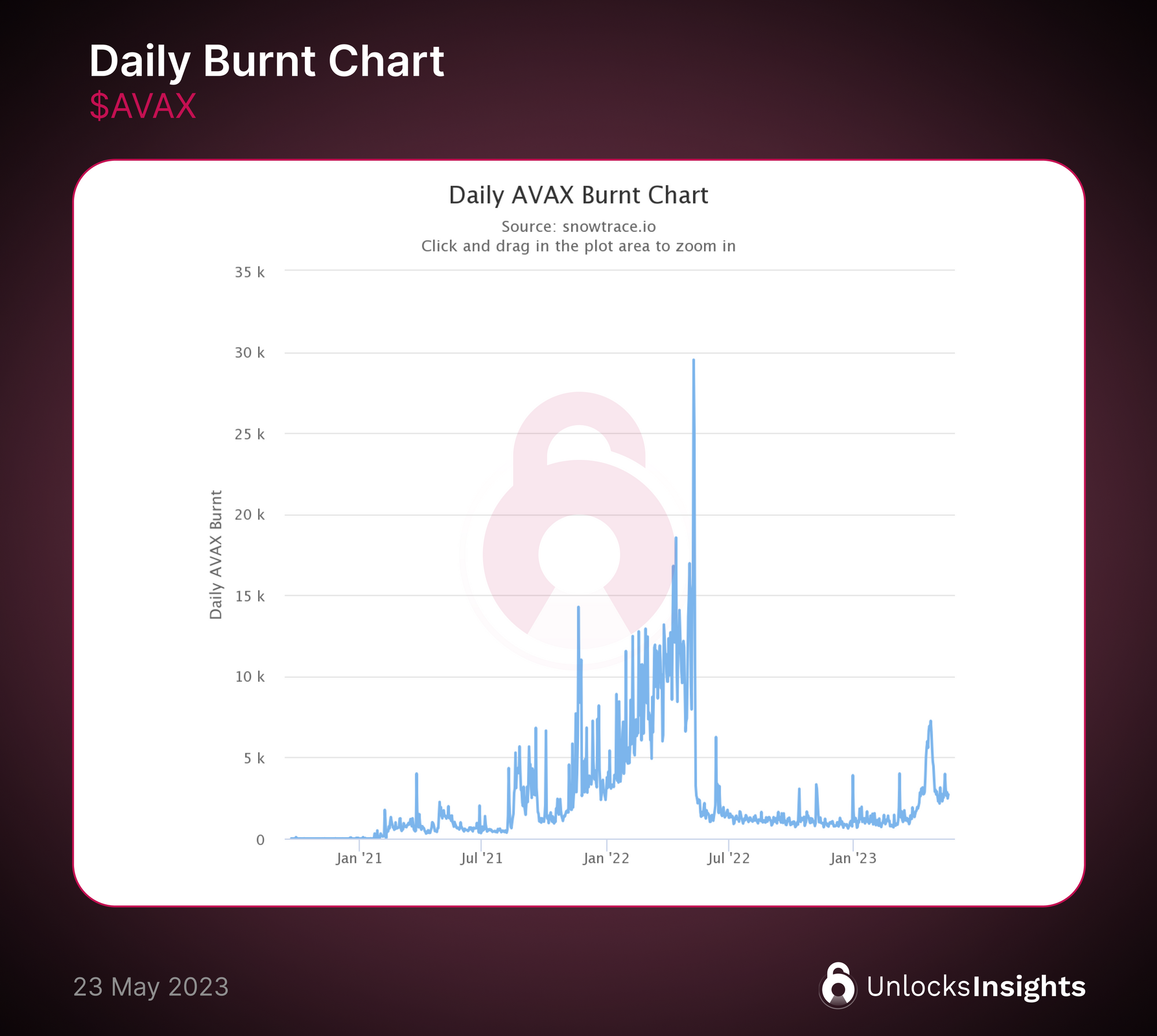 Key Metrics: Daily Active Users
Data from tokenterminal indicates that the number of daily active users follows a similar trend as daily transactions.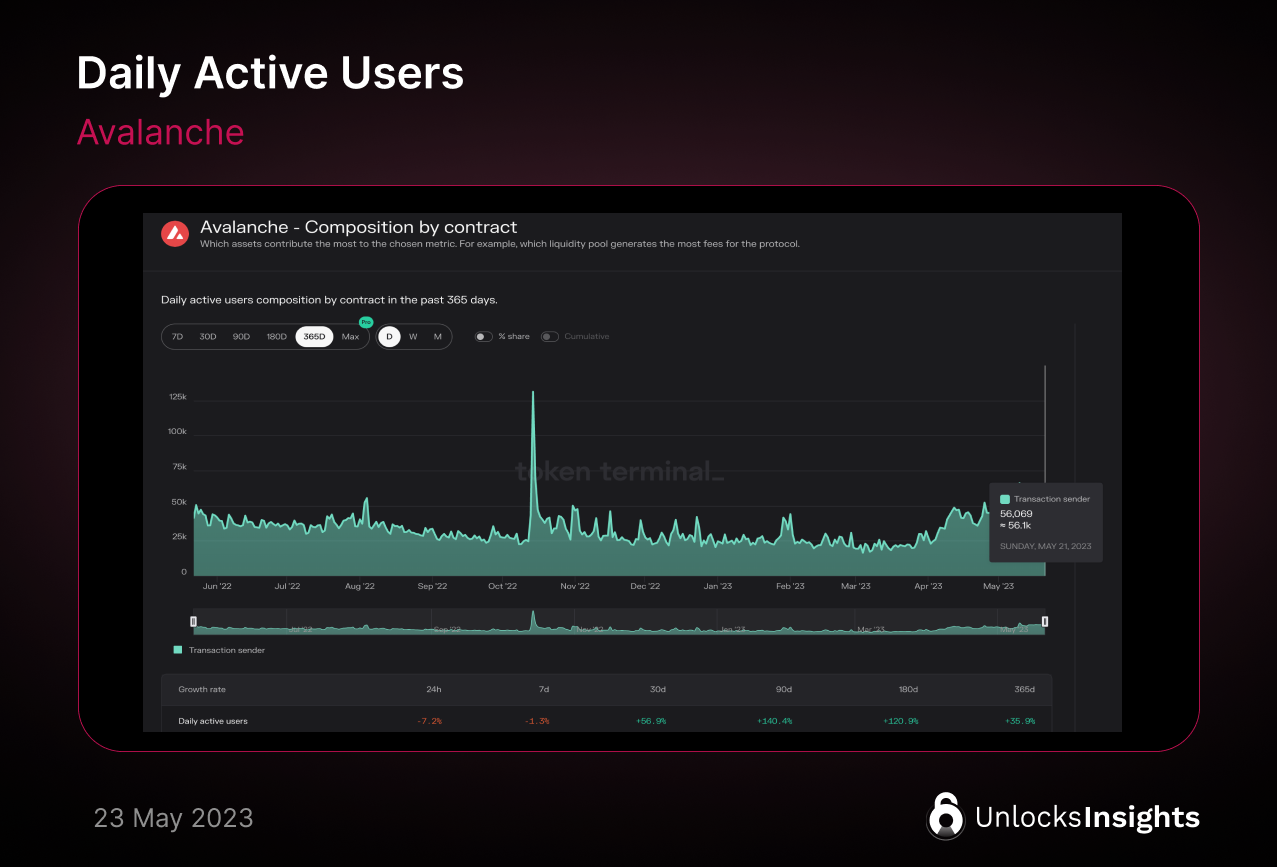 Conclusion: Avalanche's Fundamentals Remain Strong
Despite the significant drop in TVL and the bear market situation, Avalanche's fundamentals have not changed and continue to grow. Positive indicators such as daily active users and daily transactions showcase the blockchain's resilience and potential for ongoing success.
Disclaimer:
Non-Financial Advice.
Not Sponsored content.
References: