Osmosis: The Leading DEX in the Cosmos Ecosystem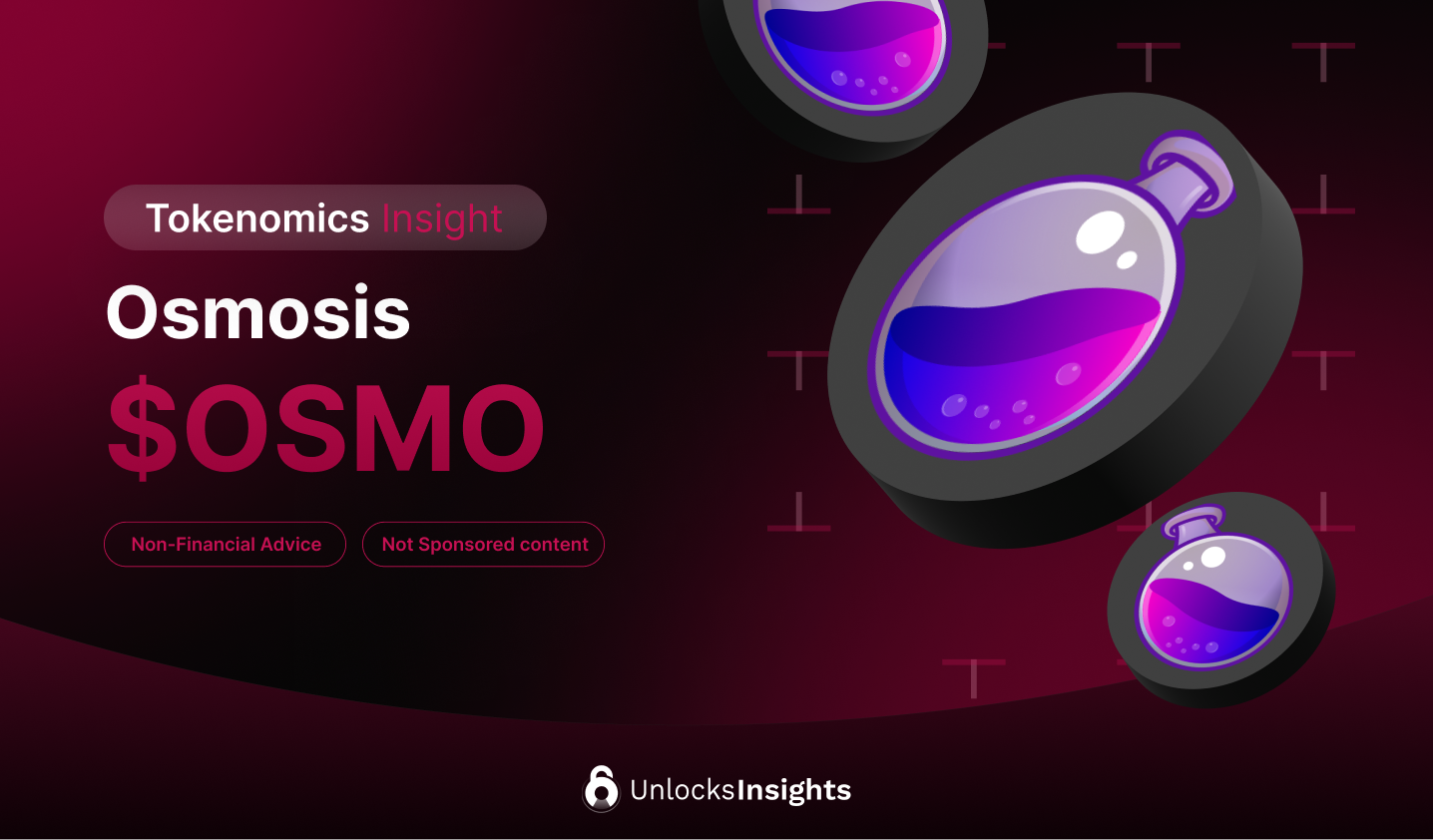 A comprehensive introduction to Osmosis, its features, and its potential impact on the Cosmos Network
Key Takeaway: Osmosis is the largest decentralized exchange (DEX) on the Cosmos Network, enabling cross-chain trading via the Inter-Blockchain Communication (IBC) protocol. Despite facing some challenges, it continues to grow and innovate with new services like Mars Protocol.
Introduction: Osmosis, the Ultimate Liquidity Hub in the Cosmos Ecosystem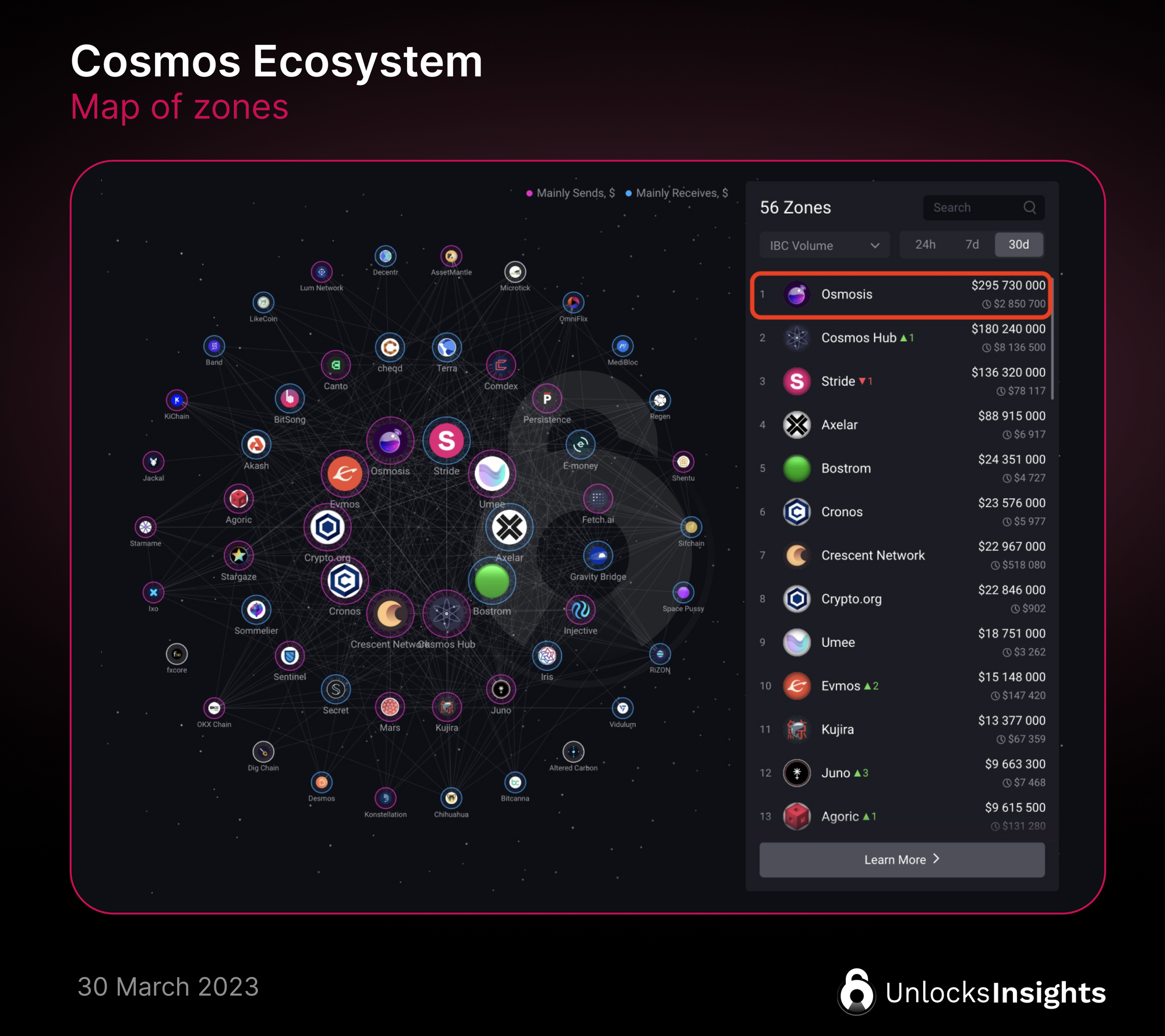 New to the Cosmos ecosystem? Osmosis is the first dApp (Zone) you need to know. It is the biggest DEX on the Cosmos Network, with its native token $OSMO enabling cross-chain trading via the IBC protocol. Osmosis has the most IBC volume and a fixed maximum supply of 1 billion tokens, aiming to incentivize long-term participation.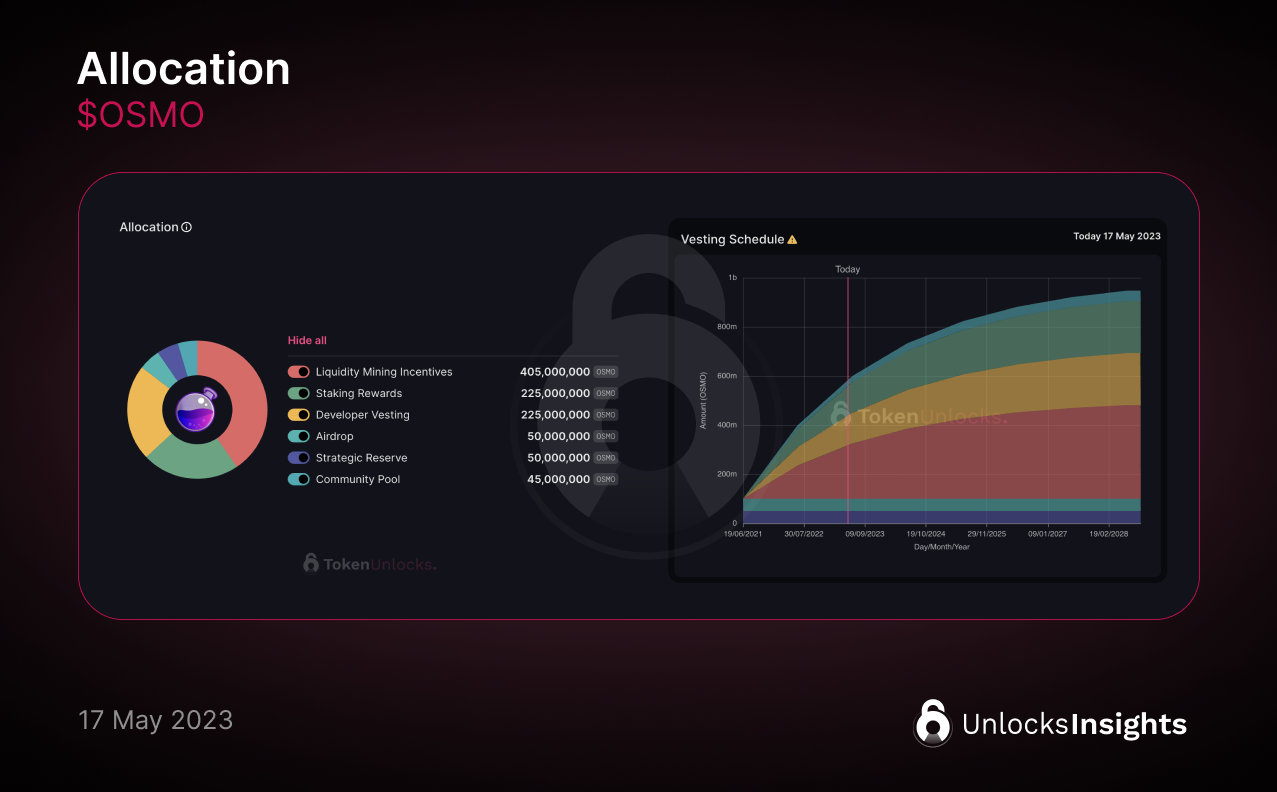 Unique Features of $OSMO
$OSMO is used for staking, governance, liquidity provision, and even fee payment on the network. Since Osmosis is built as a Layer 1 on the Cosmos network, $OSMO can be used as a means of fee payment, setting it apart from the native tokens of many other DEXs.
Trading Volume and Fees on Osmosis
In the last 90 days, daily trading fees on Osmosis have been approximately $20k, with a peak of $80k on March 11th due to the depegging of $USDC. However, when compared to other major DEXs like SushiSwap, Osmosis still lags behind in terms of trading volume and fees generated.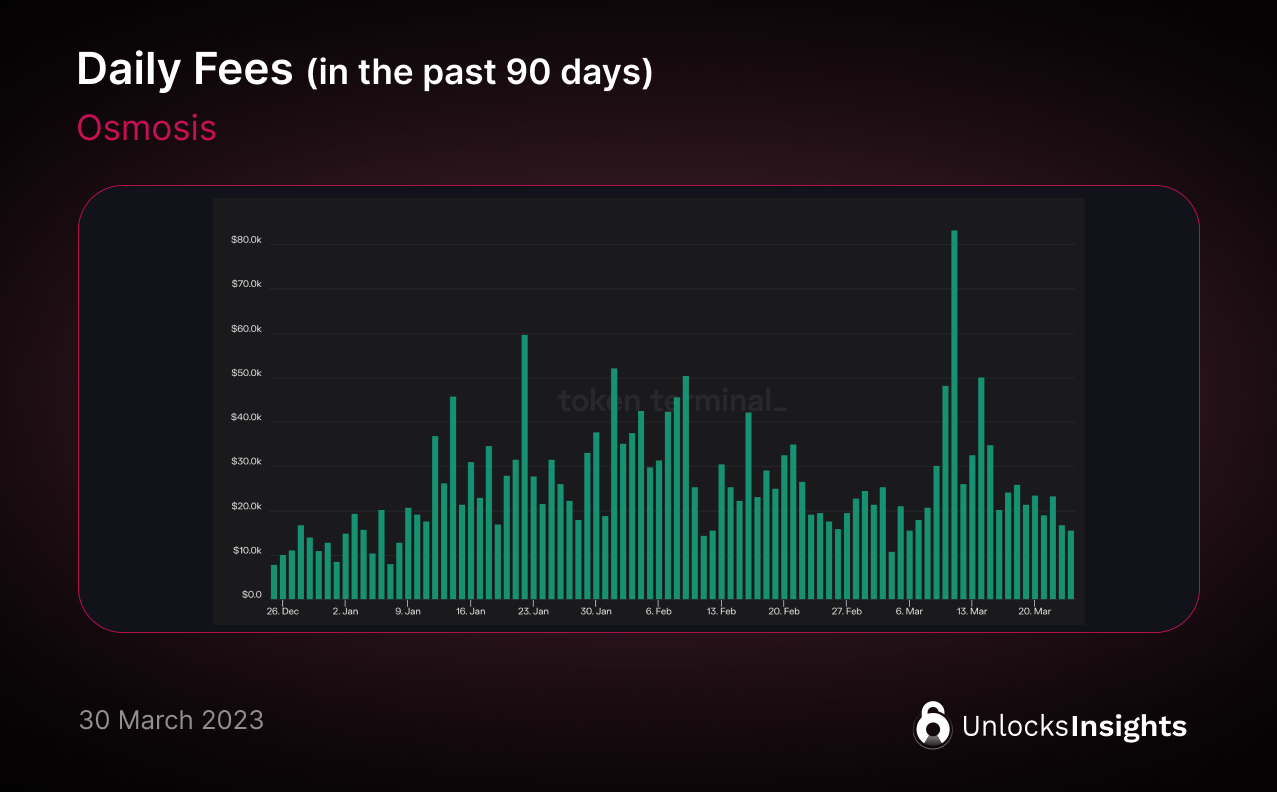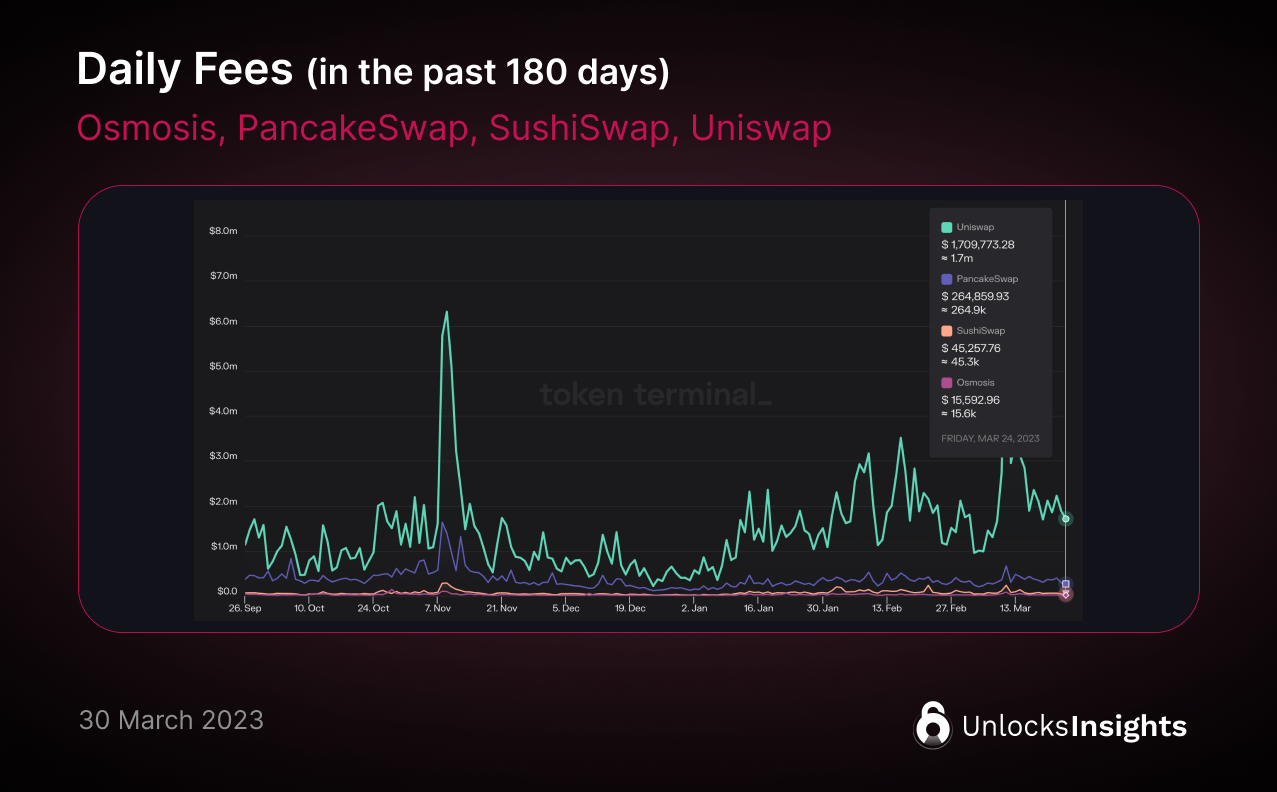 Challenges Faced by Osmosis
Assuming liquidity providers use fees to buy back $OSMO, it would not be enough to maintain the token's price with a daily emission of about $343k. This is a major challenge faced by DEXs providing incentives to liquidity providers.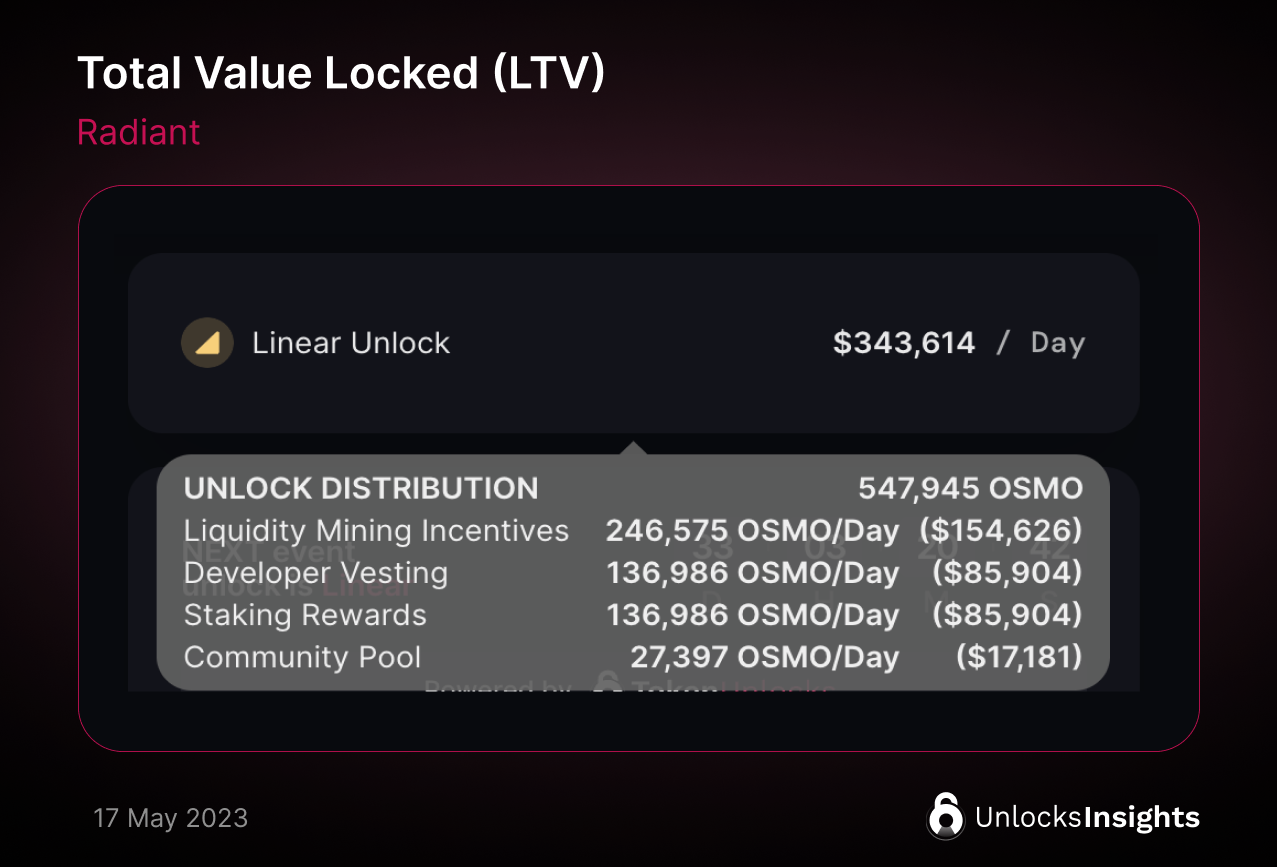 Mars Protocol: A Lending Service Built on Osmosis
Mars Protocol is a lending service built on top of Osmosis, originally launched on Terra before moving to Osmosis after the collapse of Terra. In addition to lending services, Mars Protocol also offers leverage farming with attractive returns, allowing users to maximize their yields by leveraging their deposited assets to earn additional rewards.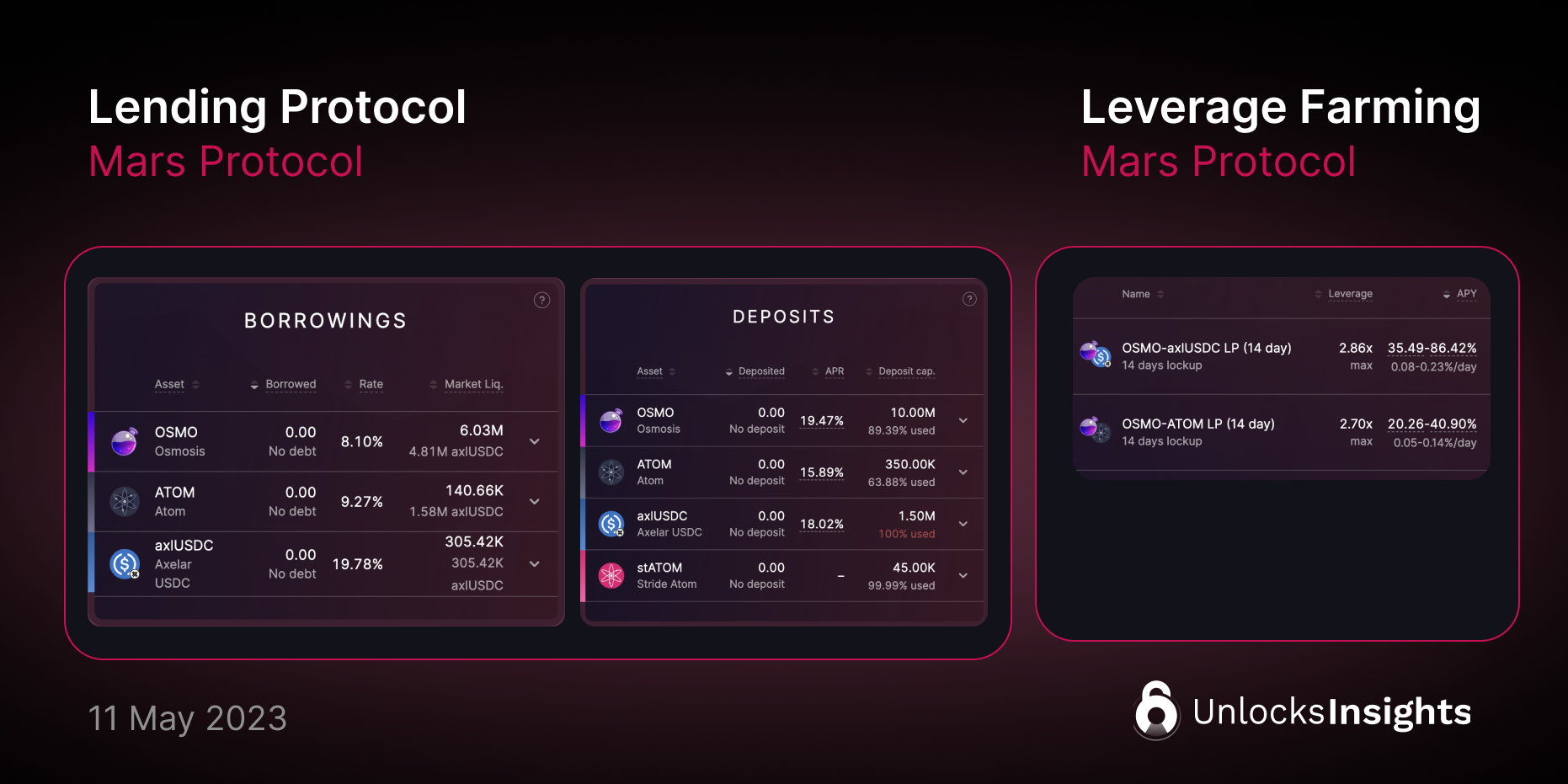 Conclusion: Osmosis and the Future of the Cosmos Ecosystem
Despite some challenges, Osmosis continues to grow and innovate as the leading DEX in the Cosmos ecosystem. With the addition of new services like Mars Protocol, Osmosis is well-positioned to contribute to the ongoing expansion of the Cosmos Network.
Disclaimer:
Non-Financial Advice.
Not Sponsored content.
References: