Open Campus : The Revolutionizing Education Protocol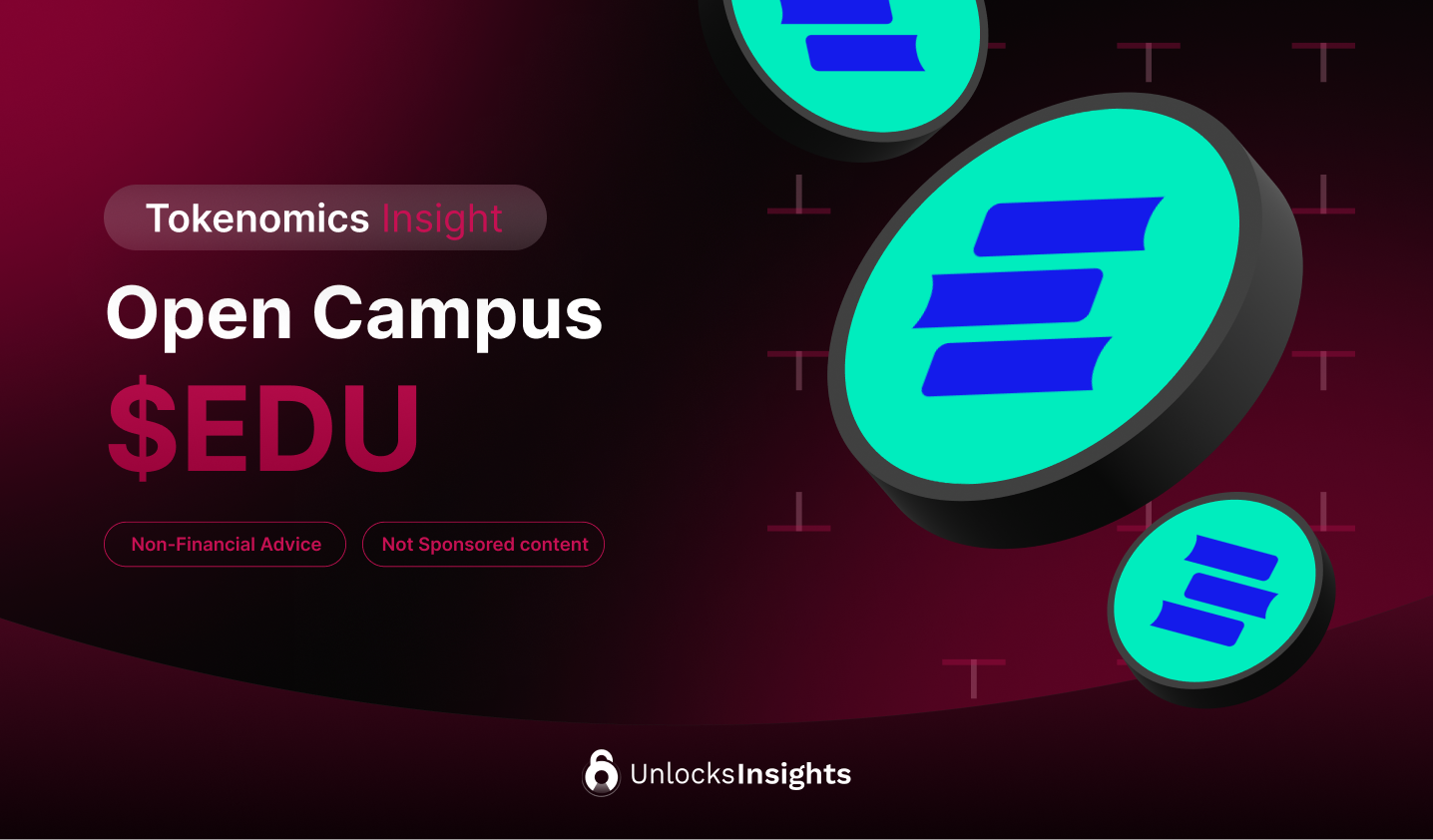 TLDR
Open Campus Protocol is a decentralized education platform using blockchain.
It uses the $EDU token for incentives, rewards, and governance.
The protocol allows tamper-proof NFT certificates for learners' achievements.
The majority of $EDU tokens are for the community, fostering a fair ecosystem.
Future platform decisions will be determined by $EDU token holders.
Introduction
Introducing a groundbreaking initiative that could reshape the future of education: the Open Campus Protocol. This decentralized solution aims to address the significant challenges within the education sector, all while empowering educators, content creators, and students to foster a more accessible, dynamic, and fair education system.
Troubleshooting in Education
Despite educators playing a vital role in shaping future generations, they often find themselves undervalued and underpaid. Parents too, frequently, have limited control over their children's education content. In response to these issues, the Open Campus Protocol has emerged as a community-driven initiative that leverages the power of blockchain technology to disrupt the traditional education model and democratize access to diverse educational content.
The Open Campus Protocol envisions a vibrant, synergistic ecosystem that bridges the gap between educators, learners, publishers, and co-publishers. Within this thriving environment, innovation and knowledge-sharing are celebrated, fostering a brighter future for education.
The Protocol is built on blockchain technology, enabling a more diverse, accessible, and dynamic learning experience for all. Key features include digital rights and participation, independence, permanent and transparent learning records, and a platform-agnostic and user-owned environment.
NOT 'Old School'
In traditional education systems, educators often earned income from sales of their materials via third-party platforms that took substantial commissions. Earnings were usually from one-time content sales or advertisement revenue from ad-supported platforms.
In contrast, with Open Campus Protocol, educators can directly earn from the $EDU token, incentivizing active participation and contribution. Profits can come from selling unique, NFT-based educational content in the open market, with creators earning a commission on all future sales. They can also receive direct donations in $EDU tokens and potentially benefit from the token's value appreciation. The system is designed to reward quality and innovation, with the decentralized nature of the platform leveling the playing field for creators.
$EDU Tokenomics
A key component of the Open Campus Protocol is its native token, $EDU. The tokenomics of $EDU have been carefully designed to foster an engaging, equitable, and sustainable ecosystem.
The $EDU token's distribution plan reflects our commitment to creating a fair and inclusive community. The token allocation is as follows:
40% Community Treasury: The majority share of $EDU tokens is reserved for the Community Treasury. This encourages active participation from the community in decision-making processes, aligning with our vision for a democratic education ecosystem.
25% Ecosystem Incentives: This portion is dedicated to encouraging and rewarding those who actively participate and contribute to the platform, whether they are content creators, educators, or students.
20% Founding Team and Early Contributors: The initial team and early contributors who have been instrumental in the protocol's development receive this allocation, vested over a period to ensure their commitment to the project.
10% Partnerships and Advisors: This allocation is meant for strategic partnerships and advisors who provide value to the project and help in its growth.
5% Initial Liquidity Provision: This share is allocated to provide initial liquidity to the $EDU token.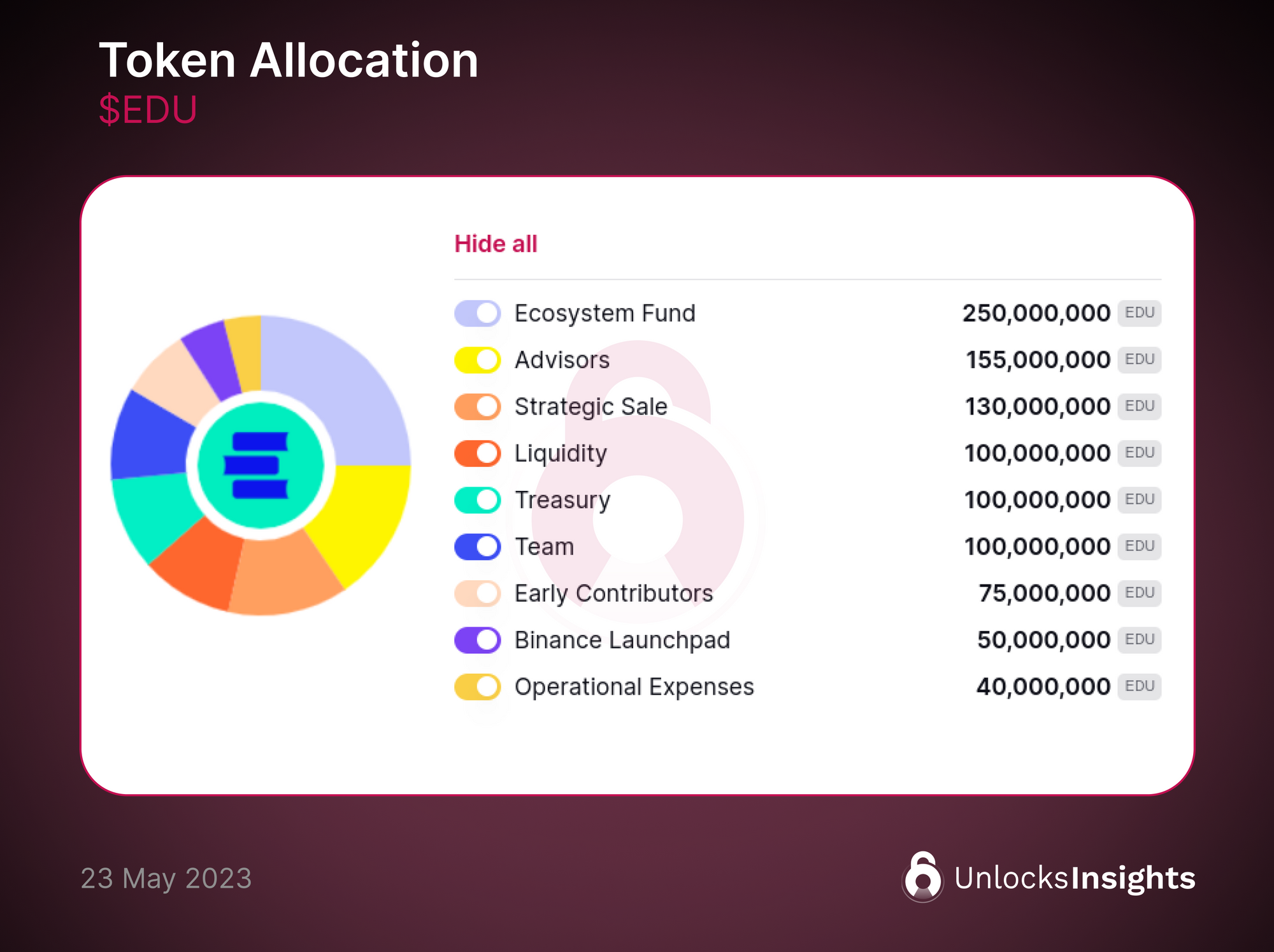 As of now, 83% of the total supply is yet to be unlocked. The entire supply is scheduled to be in circulation by July of 2028.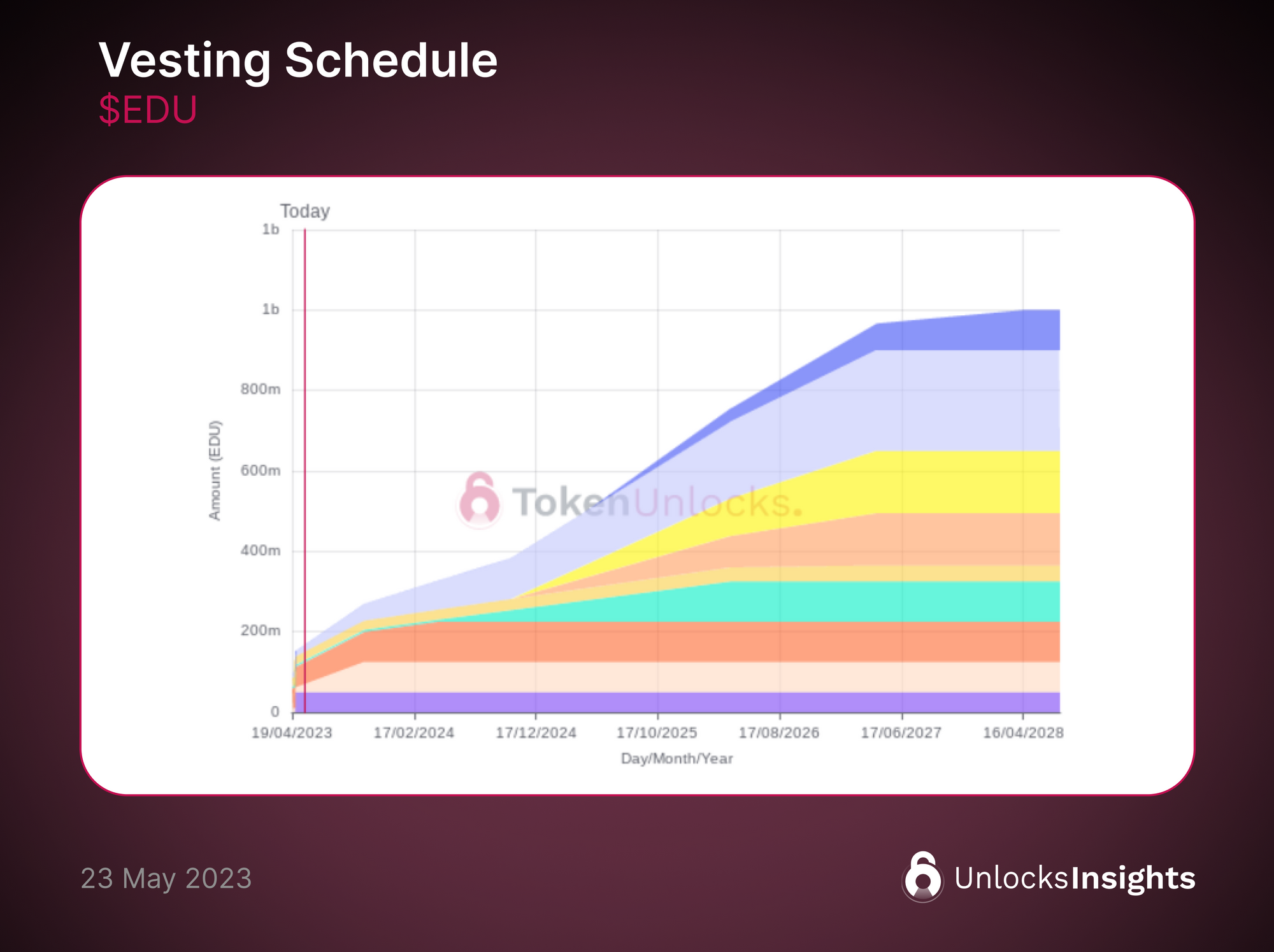 $EDU token plays a pivotal role in the Open Campus Protocol ecosystem, providing several utilities:
Governance: Token holders can participate in the governance of the platform, proposing and voting on various aspects like grant distribution, content guidelines, and platform development.
Incentives: Tokens serve as incentives for high-quality content creation, reviewing content, and engaging actively on the platform.
Access to premium content and services: Certain exclusive content and services on the platform can be accessed through $EDU tokens.
Smart Donations: The Open Campus Protocol enables smart donations, where donors can directly support educators and projects they believe in using $EDU tokens.
Uniqueness
Security and Transparency: the blockchain technology underlying the Open Campus Protocol ensures that all transactions involving $EDU tokens are secure and transparent. This trustless environment prevents any foul play and maintains the integrity of the ecosystem.
Sustainable Growth: the design of $EDU tokenomics aligns with the long-term vision of the Open Campus Protocol, incentivizing behavior that contributes to a vibrant, sustainable educational ecosystem.
Rewarding Quality and Innovation: the Open Campus Protocol encourages the generation of quality educational content through a peer-review system and smart donations. By utilizing the potential of blockchain technology, the Protocol offers a transparent system where grants and scholarships are easily traceable, and content creators are rewarded fairly for their contributions.
Future Initiatives
All future initiatives of the Open Campus Protocol will go through the EDU governance procedure, where $EDU token holders can propose and decide the mechanism and structure of new initiatives.
Conclusion
In essence, the Open Campus Protocol has been designed to serve as a community-driven solution that aims to revolutionize the education industry. By leveraging the power of blockchain technology, the Protocol is on a mission to bring a significant shift in the landscape of education, making it more transparent, accessible, and equitable.

¡NB! This is NOT financial advice NOR sponsored article.
Reference: